>
NEW! Get I-90 Current Weather Conditions with our Interactive Weather Observation and Alert System
Interstate 90 Weather
Interstate 90 Weather
Forecast Information is Loading! Hear the I-90 Weather Briefing that will automatically start playing. Use the I-90 Radars below or scroll down to see Interstate 90 Weather for yourself with I-90 Weather Cams. This Interstate 90 Weather forecast is great for Truckers, RVs, Cars, Motorcycles, Vacationers, Salesmen, or anyone. The NOAA Radars and Temperature Forecasts are not copyrighted to this site and are for public use.
Interstate 90 Weather Radars
Interstate 90 Weather Forecast High and Low Temperatures
Interstate 90 Traffic Cams
I-90 Washington Weather Cams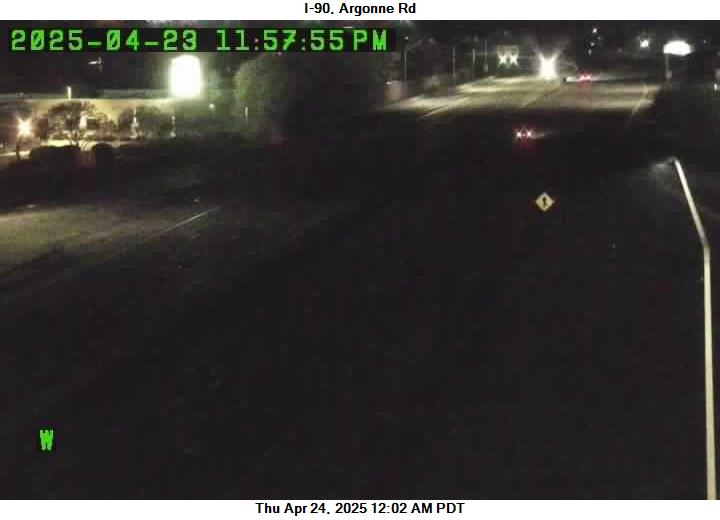 I-90 Idaho Weather Cams
Interstate 90 Idaho Web Cams
I-90 Montana Weather Cams
Interstate 90 Montana Web Cams
I-90 South Dakota Weather Cams
I-90 Wisconsin Weather Cams
I-90 Ohio Weather Cams
I-90 New York Weather Cams
I-90 Massachusetts Weather Cams
Interstate 90 Weather History
April 13th and 14th, 1986
Heavy snow and strong winds produced blizzard conditions over nearly all of South Dakota as well as portions of northwest Iowa and southwest Minnesota.
Interstate 90
looked like the north pole. A foot or more of new snow was common across north central South Dakota, with 15" reported at Gettysburg and Eureka. Over most of the remainder of the state 3 to 8" of snow was reported. To make matters worse winds of 30 to 45 mph with gusts of 90 mph reported at Mitchell and Yankton caused areas of blowing snow. Sections of northwest Iowa were also affected by the storm with 1 to 3 inches of new snow and strong winds. The high winds blew the roofs off of several buildings in Sioux City and the surrounding area. Drifts as high as 15 feet were common across central sections of South Dakota forcing the closure of much of
Interstate 90
.